De olympiska spelen i Sotji 2014 är nu invigda, jag kunde tyvärr inte se invigningen, mest för att det inte fanns någon kanal på tv'n som sände evenemanget. Så jag googlade lite och blev så glad, det visade sig att Google hade stake nog att göra ett statement mot Rysslands lätt medeltida inställning till saker och ting.
Genom att lägga upp en form av regnbågslagga och även skriva ut i klartext den etiska grunden för olympiska spelen är detta ett riktigt bra finger rakt i ögat på Putin och hans kompisar…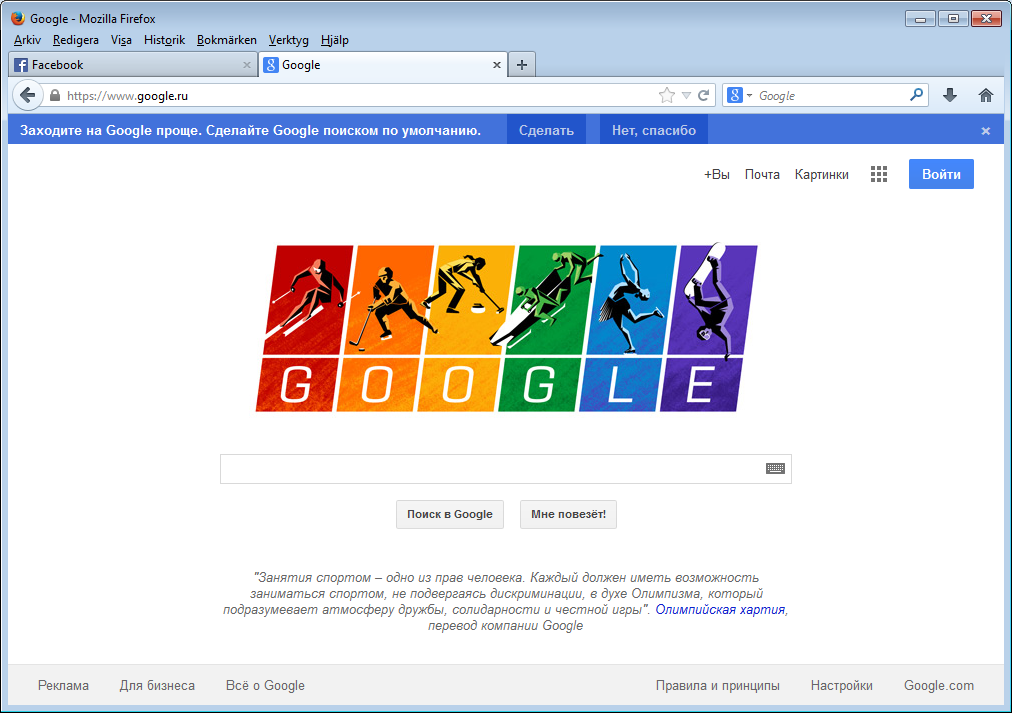 "The practice of sport is a human right. Every individual must have the possibility of practicing sport, without discrimination of any kind and in the Olympic spirit, which requires mutual understanding with a spirit of friendship, solidarity and fair play."
Vissa dagar är man extra glad, speciellt när stora företag tar lite djävla ansvar och gör nytta istället för att enbart tjäna pengar.
Häpp!